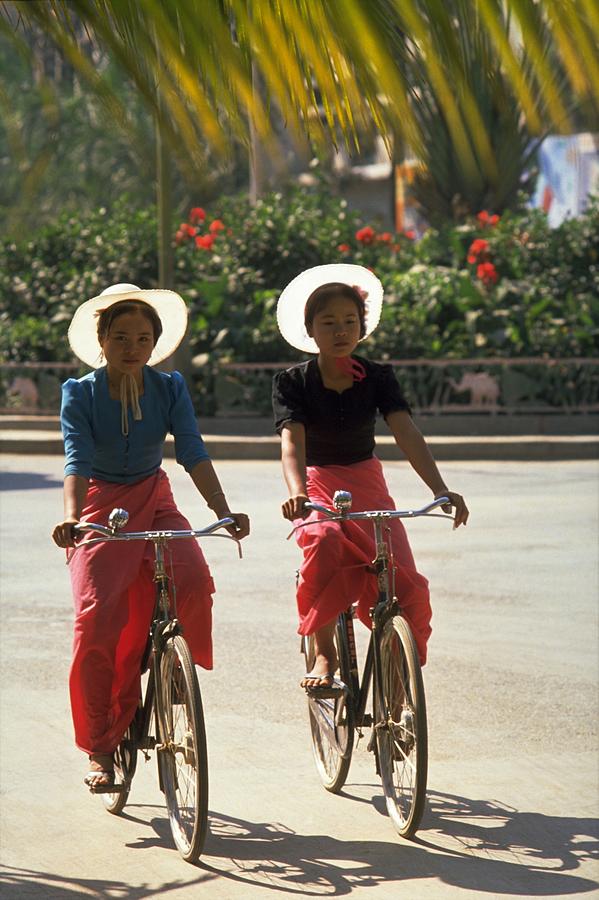 White projects purity, cleanliness, and neutrality.
'Six hours after we left Simao, the muddy Lancangjiang river appeared like a shadow at a lighted window. Another couple of bends and the curtains were flung wide open: Jinghong, the naked lady, lay there on her bed of green'.
That's pretty much how I introduce the reader to Xishuangbanna, in Nomadic Gatherings.
This area in the deep south of Yunan province, bordering Burma and Laos, is inhabited by a dozen of the minority tribes; namely the Dai, Han, Hanni, Bulang, Lagu, Wa, Yao, Jinuo, Zhuang, Yi, Hui, and Miao. Affected by the monsoon from the Indian Ocean, the region has a climate of high temperature and high rainfall and is mild throughout the year. There are no season distinctions; only wet and dry.
The rich forest is said to be roamed by herds of wild elephants, buffaloes, rhinoceroses, tigers, and gibbons. I only had time for a stroll to Chuan Huan Park and the surrounding Dai minority villages. Chickens and pigs roamed freely around the bamboo fenced territories of the raised wooden cottages.
The Dai are a colourful and friendly people and the region is celebrated for its annual water-splashing festival in April. I had a tourist meal of shredded pork, fried bananas, and sauteed rice at one of the minority guest house restaurants all for 7 Yuan (60p); and that included the Pi Jiu (beer).