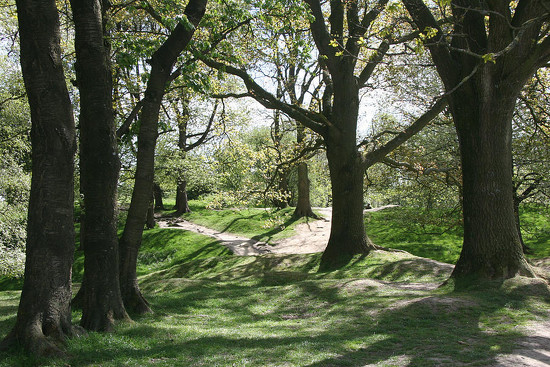 Located on Zwarteleenstraat in Zillebeke, south-east of Ypres, the cratered landscaping of Hill 60 bears the scars of a silent witness to an underground war of mines and counter-mines.
Marked on the map as 60 metres above sea level, the hill was made of the soil from the Ypres to Comines railway cutting.
The Germans captured Hill 60 during the First Battle of Ypres.
The first British 'deep' mine exploded on 17th February 1915 but they would have to wait until April 17th before another explosion allowed them to briefly take over the hill.